About us
LDS Technologies is one of the United Kingdom's leading specialists and experts in the field of power generation.  We have many years experience in the supply and installation of diesel generating sets worldwide.  This enables LDS Technologies to provide a full and satisfactory service to customers worldwide. From our base in England we supplu generators Worldwide through our Dealer network to enable us to offer a design, supply, and maintenance service for our complete range of products. We offer advice on any exporting/importing issue's you may come across, including taking care of any specialist documentation required by your Countries Custom's. Our sales engineers work closely with the client and take care of their requirements and requests from the initial enquiry, through the selling and purchase process, and right the way through the production, testing, loading and installation- we pride ourselves on our excellent internal and external communication.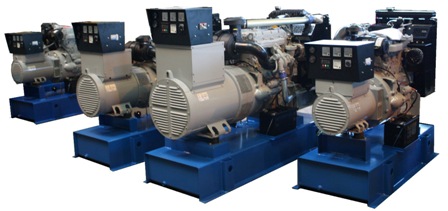 Our Long Term Strategy
Over the past 15 years we have built up a dealer network which spreads to every continent in the World. Everyone of our dristibutors have been selected because of their experience in their own particular domestic Power Generation Industry and of course thier excellent customer service. The personnel relationship we have developed with these companies has helped us to build a Distributor Network which is simply an extention to our own company in the United Kingdom.
When possible we have always sourced our main components from the United Kingdom, Europe or North America, this is to make sure every item is built to the highest standards in the World. All our Perkins engines are British built, Newage Stamford alternators and now Mecc Alte alternators.
References
We have a customer base spread around the World which we have built up over many years and consisting of Goverment Departments, Defence, Health Authorities, Factories, Residential Buildings, Railways, Telecoms, Sport Centres, Banks, Textile Mills, Farms, and Mines.
Spares, After Sales Service & Installation
LDS Technologies prides itself on its after sales service. When your generating set has been installed reliable support is needed to ensure it provides you with years of trouble free service. The LDS Technologies parts department can advise you on and supply all of the necessary parts to keep your generating set in first class condition.
If clients require an installation service LDS Technologies can supply the full expertise of its installation team to ensure your unit is correctly installed. Advice can be given on all aspects of installation including ventilation airflow's, exhaustback pressures, fuel systems and engine room layouts.
Diesel driven generating sets from 5kva to 2500 kva.
Highly trained design engineers use the latest technology to design generating sets and control systems to meet the exact requirements of customers. LDS Technologies generating sets provide prime or standby power to hospitals, factories, offices, construction sites, airports, banks, telecommunications systems or wherever reliable power is essential.